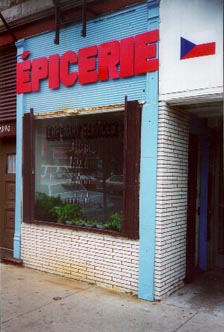 Epicerie and the Portable Store - Nicolas Floc'h, August 27 - September 27, 1999
Images from the Epicerie
Images from the Lawndale Garden

also:
Ecriture Productive: Documentation
I-Space
230 W. Superior, 2nd floor
Begins August 27, 1999
Opening: September 17, 1999, 5-8pm
These exhibitions made possible with the support of Etant Donnes, The Cultural Services of the French Embassy - Chicago, Ivy Crest Garden and Lawndale Community Outreach Services, and The Experimental Station.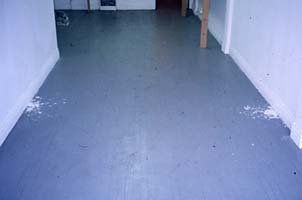 Andreas Fischer, Matthew Hanner and Robert "Jake" Jacobs -
Organized by Whitewalls, July 9 - August 9, 1999.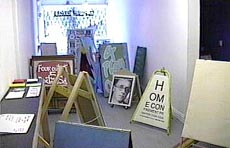 Mobile Sign Systems: A Temporary Public Art Project - Organized by Marc Fischer, June 11 - June 26, 1999
Sandwich boards by: Jim Duignan, Anthony Elms, Oli Watt, Harold Jefferies, Jacqueline Terrassa, Erik Brown, Zena Sakowski & Rob Kelly, Matti Allison & Marc Fischer, Michael Piazza with Ronald S. from the Cook County Juvenile Dentention Center
Acknowledgements
Images of sandwich boards
Further Information
Make your own sandwich board
Text from the booklet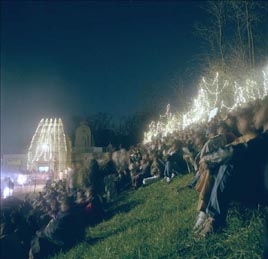 Travelling, Hindu Temple Series - Mikelle Standbridge, April 24 - May 20, 1999, located at 213 E. Cullerton in Chicago.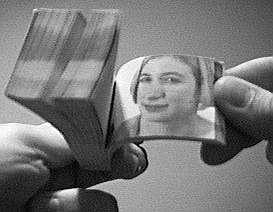 Stephanie Ognar, MSCHarding and Lilliane Yvonne - April 16 - May 10, 1999.

Stephanie Ognar - 12 flip books
MSCHarding - audio installation/field recording
Lillian Yvonne - designer of Temp. Serv.'s micro- lounge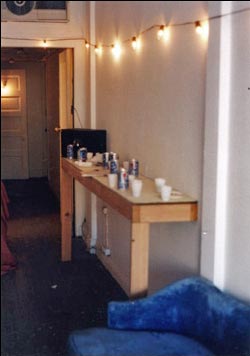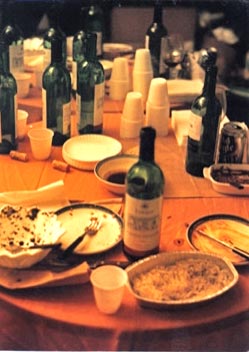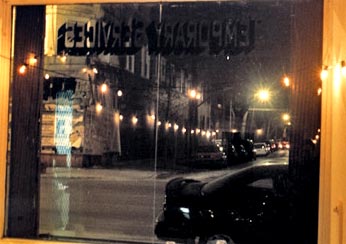 Maybe not the darkest, sexiest party,but still... (psychological effects of long-term inclement weather) - Lillian Yvonne, Saturday, February 13, 1999.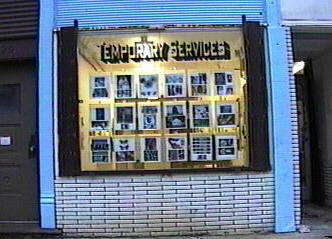 First exhibition: Axe Street Arena, The Allison and Fischer Atlas and Disc -
December 18, 1998 - January 25, 1999 .
Axe Street Arena - a documentary exhibition of the Chicago gallery/meeting space that was active during the 1980s - compiled by Michael Piazza.
Images
Matti Allison and Marc Fischer
- selections from the "Allison and Fischer Atlas".
Images

Disc
- audio installation